Holiday Light Installation Virginia Beach
Brighten Up Your Property Today
We'll Help Make Your
Holiday Season Festive
Highly-Rated Holiday Light Specialists
We understand the joy and festive spirit that the holiday season brings, and we're dedicated to making your celebrations truly special.
At Tidewater Lights, we start by understanding your holiday vision and the unique aspects of your space.
Our talented designers work closely with you to create a customized lighting plan that transforms your property into a winter wonderland, reflecting your unique holiday spirit.
Tidewater Lights is committed to responsible holiday lighting. Our LED solutions not only save on energy costs but also reduce your holiday carbon footprint, aligning with the spirit of sustainability and giving back.
Tidewater Lights is the best provider for decorations!! They are the ones that do Busch Gardens! 10,000,000 LIGHTS!! They have done my 11,000 sq ft office and my 2700 sq ft home 2 years in a row and we absolutely love the way they look!! Staff is great too and they are on time everytime!!

bruce english
21:40 29 Nov 23
I found Tidewater Lights on Google. I was extremely impressed by how quickly they came out and gave me an estimate. The rep explained everything in detail and made sure he understood my vision. They completely exceeded my expectations! My lights are beautiful and i have gotten so many compliments on them and they have only been up for 1 day! I will definitely continue to use them in the future!

This is the third year I've asked Tidewater Lights to install my house lights for Christmas, and for good reason, too! For one, their work is flawless; two, they're very accommodating and flexible in design changes from year to year; and, lastly, they're simply efficient with time - install times and removal!

M.Alvarez A.
14:25 23 Nov 23
Tidewater Christmas Lights always does a great job every year. This my fourth year with them. Ramone and his crews are super efficient and they use modern app for booking, communication, and payments which makes things really convenient for customers. When the lights go on, all the neighbors stop and take pictures of the great work.

Kyle Adams
14:35 13 Nov 23
My neighbors love my beautiful lights! They say that the lights cheer them up!! Thank you so much Tidewater Christmas Lights' Team for spreading joy in my neighborhood!

Michelle Lewis
21:17 09 Nov 23
Great company. Got us ready for Christmas season!! Third year in a row we used them…and will continue to do so. Worth the $

Great job and the crew that put up the lights were professionals.

Frances Vorce
13:03 27 Oct 23
Our lights turned out wonderful better than I imagined.

Marta Long
16:29 23 Oct 23
Another great job by tidewater Christmas lights. The crew is very nice

Michelle- Beech
21:36 20 Oct 23
They were professional, on time, did a great job and showed me how everything worked at the end. I wish we would have done this years ago!

Holly Kerlin
17:52 20 Oct 23
The installation team was courteous and professional. The installation and appearance of the holiday lights are straight and neat. Excellent job. Homeowner did the bushes in the pic

Bridgette Davis
16:04 19 Oct 23
We are very pleased with the professionalism, service and results of our Christmas Light installation. Nate and his team showed up on-time and completed the installation in minimal time. Additionally, they continuously stated that they would return if I had any issues with the lights. We would highly recommend them for your Christmas light installation! Dave H.

David Harris
18:02 22 Dec 22
These guys are terrific!! Worth every penny!! My house looks fantastic. They got the job done very quickly! I couldn't ask for more!!!

David Bruce
19:55 08 Dec 22
Kenny, Kenan and Celina did an excellent job on my home. My kids love the lights. They were very professional and worked efficiently to light up my home. Thank you all!

Janae Gamble
19:39 08 Dec 22
Beautiful work. Marcus, Landon and Ciara were great. The were hung up quickly and great quality. Beautiful work! I will be using Tidewater Lights again next year.Thanks again all!

Tanya Saunders
01:24 07 Dec 22

Very professional, responsive and courteous team. We look forward to their continued service.

Michael Harrison
20:15 05 Dec 22
My home is festive and ready for Christmas! This is my first time putting out lights and I can't be more satisfied. The staff did a quick and highly professional job and I will recommend them to everyone!

Sebrina Edwards
17:52 05 Dec 22
Simply the most professional, efficient and amazing business experience I have encountered. I highly recommend this organization.


michele crawley
00:02 30 Nov 22

Marie Potter
22:51 28 Nov 22
This company is world class. They came out for a free quote. Gave me several options. Told me exactly when it could be done. Sent a well dressed professional team to install. Asked me if I was satisfied before they left. Job was done to my personal satisfaction

John Daves
19:54 28 Nov 22
Tidewater Christmas Lights did a great Job! The guys were amazing and made sure I was 100 percent happy with the job. Highly recommend

Excellent experience! They were on time and very professional!

Maribel Robles
17:57 24 Nov 22
Landon and Sierra did a great job. Very pleasant to work with. And we love the lights.

Jean Hildebrandt
00:41 24 Nov 22
Tidewater Lights has put our lights up for the second year in a row, and we love it! They are quick and very professional!

Shannon A Oribello, EdD
01:24 23 Nov 22
We absolutely love this company! The Christmas light they installed for our office are absolutely gorgeous! They handled everything and got us scheduled super fast. We will definitely be using them every year. Thanks again guys. We really appreciate your professionalism!

The Bryant Group
16:03 22 Nov 22
My house looks beautiful. Crew that came was friendly, professional and efficient. Ended up having one bulb out, I called them and they were quickly back to replace. All in all great experience and will be definitely using them again next year.

Linda Fournell
13:43 22 Nov 22
This is my second year using Tidewater Christmas lights. They do a great job! I get many compliments from my neighbors. Would recommend

Angela Rivera
17:05 20 Nov 22
The crew did an awesome job. Very professional and courteous.

Tommy Fraim
15:27 17 Nov 22
Good price and customer service.

Hector Diaz
15:40 16 Nov 22
RAMON AND CREW at Tidewater Christmas Lights are very good at what they do! The take pride and care in their work. I've gone with them for the last 3yrs and can honestly say that I'm still 💯 happy with their service.

TheOnly MzADDICTIVE
22:37 12 Nov 22
I highly recommend calling this company. They are truly professional, helpful and 100% reliable. Our christmas lights are the envy of the entire neighborhood!

Kristen Diviney
16:06 09 Nov 22
Absolutely beautiful. Employees were amazing. Thank you so much.

Letwa Gooden
00:22 09 Nov 22
Great job! Efficient, professional and courteous. Really nice group of young people.

Leslie Fort
12:04 05 Nov 22
Great install. Install team was very professional and left everything very clean and the lights look great! Thank you.

Stephen Baker
13:50 31 Oct 22
This was my first time using them and they were so professional form the very first time they came to my house to give me a quote! The install went smoothly and they were very considerate with my property to make sure not to damage anything. The communication from their front office was so professional and timely. I wish more companies had their attention to detail and it shows that they really care about the small things! I highly recommend using them and they will always have my business!

Romeo Spino
13:21 31 Oct 22
Guys were very professional and did a great job!

Ivan Schiff
18:15 27 Oct 22
Such an amazing group of young people. Very easy to do business with and you can tell they're very passionate about what they do. The warm twinkle of the lights made my residence look like less of a house, and more like a home. Can't wait to see the smiles on everybody's faces when they see them! I'm telling all my friends about Tidewater Lights!

Kalan Evans
21:04 24 Sep 22
Tidewater Christmas light crew was very impressive.They arrived on time. Very well mannered. And honestly had me and my partner laughing so hard at there silly ways. The product is amazing. My home feels so warm and ready for Christmas.Thank you so very much. You guys made my Christmas season. And my house looks better than the rest of the neighborhood

Mariano Negron
22:46 23 Sep 22
Hey tidewater , I want to thank you guys for your services keep up the great work looking forward to seeing you'll this year👍🏾

Keith Mitchell
22:24 23 Sep 22
Our
Holiday Light Installation

Process
We'll Help Bring Your Holidays to Life
At Tidewater Lights, we understand that the holiday season is a time of magic and wonder, and our professional holiday light installation process is designed to bring that enchantment to your home or business in Virginia Beach.
Tailored Consultation: It all begins with a conversation. We sit down with you to understand your holiday vision and the unique characteristics of your property. We consider your style, the architecture, and the specific mood you want to create.

Customized Design: Our skilled designers will work closely with you to create a personalized lighting plan that captures the essence of the holidays.

Expert Installation: Our experienced technicians employ the latest installation techniques to bring your design to life. Every bulb is carefully placed, and cables are hidden discreetly.
Ongoing Support: We don't stop at installation. Tidewater Lights offers maintenance and repair services, ensuring your holiday lighting display remains flawless throughout the season.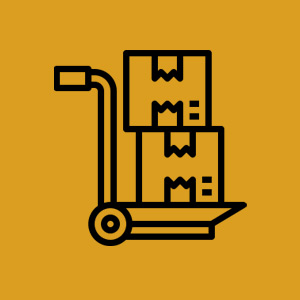 We Bring Our Lights
We use LED Christmas lights exclusively. This SAVES you money over the course of the Holiday season in electricity costs.
We Hang the Christmas Lights
We custom install the Christmas lights to your home.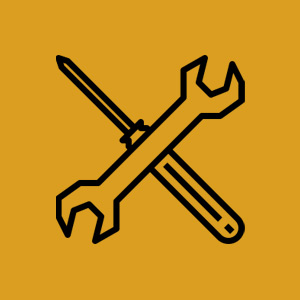 We Fix The Lights
24 hour / next business day service guarantee. If your Christmas lights or a holiday light goes out, or your display experiences issues, we will be out the next business day to fix the problem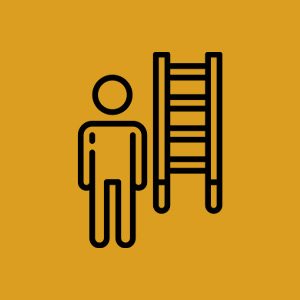 Take Down The Lights
We bring the lights, install the lights and then when the season is over, we take down the lights and store them at our facility. All you have to do is ENJOY the holidays.
Call Us Today for a Free Quote!
We want to earn your business and turn you into a long-term customer.
My
Holiday Lighting Benefits
Bring the Magic of the Holidays
Holiday light installation with Tidewater Lights in Virginia Beach brings an array of benefits that elevate your holiday season.
Time-Saving Elegance: The holidays are a busy time, and installing lights can be a time-consuming task. With Tidewater Lights, you can save time and reduce holiday stress, as our professional team takes care of everything. Enjoy more time with loved ones while we bring your holiday vision to life.
Energy Efficiency: Tidewater Lights uses top-quality fixtures and energy-efficient LED solutions that not only save you money on your energy bills but also reduce your carbon footprint. Enjoy the magic of the holidays while being environmentally responsible.
Stress-Free Maintenance: Beyond installation, we provide maintenance and repair services to keep your holiday lighting display in pristine condition throughout the season. Our commitment to excellence ensures that your holidays stay bright and worry-free.
Why Should I Hire a
Professional?
Give Yourself Peace of Mind
Here's why it's best to hire a professional like us for your holiday light installation.
Expertise and Precision: Our team of professionals possesses the knowledge and experience needed to ensure that every light is perfectly placed. We understand the intricacies of lighting design, so your holiday display looks flawless.
Safety Assurance: Safety is paramount during holiday light installation, and our professionals adhere to strict safety measures, ensuring that your display is securely and safely installed.
Time Efficiency: Holiday preparations are time-consuming, and DIY light installation can be overwhelming. By hiring Tidewater Lights, you save valuable time during the busy holiday season, allowing you to focus on the joy of the holidays with family and friends.
This holiday season, trust Tidewater Lights for professional holiday light installation in Virginia Beach. Give us a call to schedule an appointment for your holiday light installation.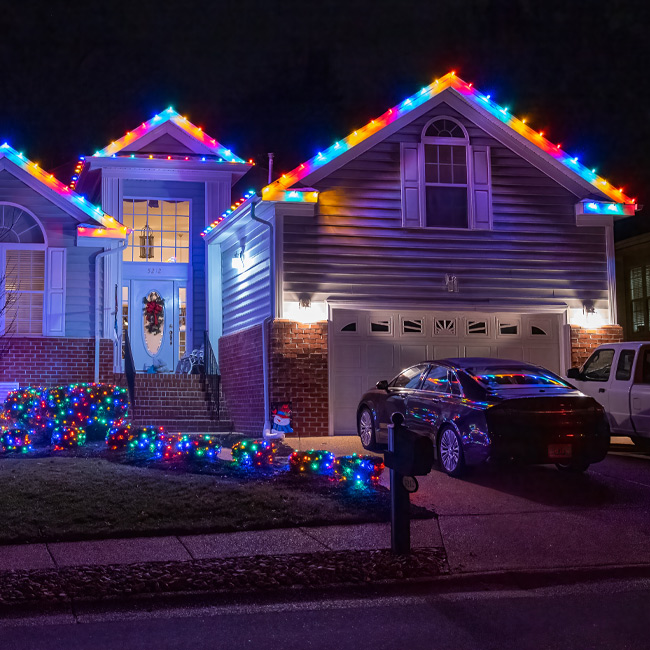 Call Us Today for a Free Quote!
We want to earn your business and turn you into a long-term customer.